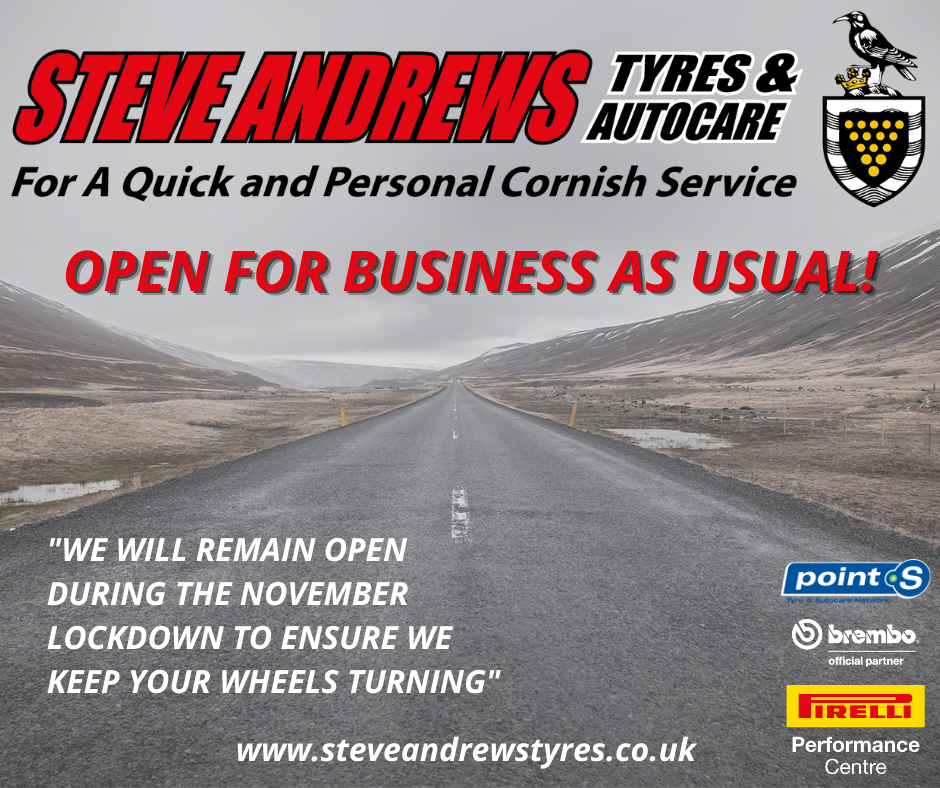 Following on from the news delivered by the Prime Minister on Saturday 31st October 2020 regarding the 2nd Lock Down throughout November, Steve Andrews Tyres will be remaining open across all three of their sites to ensure your wheels keep on turning and to maintain the safety and roadworthiness of your vehicle.
Our St Austell depot has extended their MOT opening times meaning you can now book from as early as 07.00 right through to our extended last test time of 17.30 Monday to Friday and from 07.00 to last test time of 12.30 on Saturday's.
We have literally hundreds of tyres in stock and benefit from either same day or next day delivery for special order tyres so you can rest assured that whether your tyres are worn out or the curb jumped out and damaged a sidewall we will get you back on the road in no time at all.